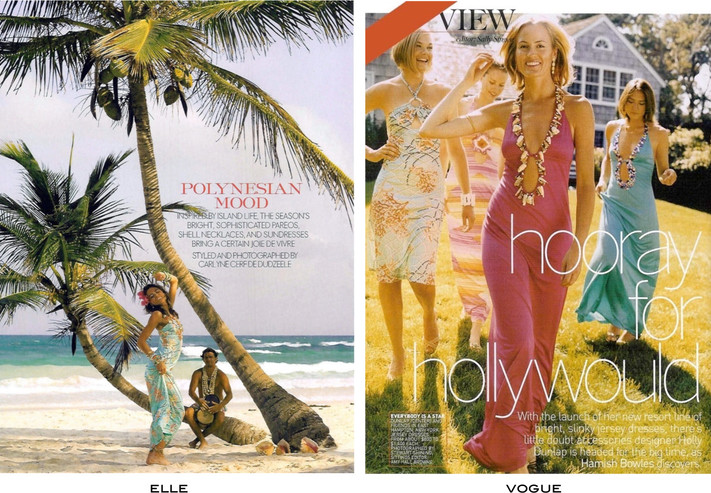 HOLLYWOULD 1999-2008
HOLLYWOULD was a luxury accessory & apparel business launched by Holly Dunlap in 1999, and sold to Sun Capital in 2006.
HOLLYWOULD products consisted of shoes, handbags, clothing & jewelry designed by Holly Dunlap and produced in Italy. The brand was distributed in 150 premier department stores & boutiques worldwide, including Bergdorf Goodman, Saks Fifth Avenue, Neiman Marcus, Harrods, Le Bon Marché, Isetan, Villa Moda, Podium, and many more.
HOLLYWOULD was known for flirty, colorful styling and attracted party girl clients including celebrities Cameron Diaz, Liv Tyler, Gwyneth Paltrow, Reese Witherspoon, Beyoncé, Chloe Sevigny, and Olivia Palermo.
HOLLYWOULD stilettos were famous for their comfort, and hence used by the world's top touring performers including Britney Spears, J.Lo, and Gwen Stefani. HOLLYWOULD is also credited for launching the worldwide ballet flat craze, as the first young shoe brand to include ballet flats in their mix.
HOLLYWOULD was featured in every major magazine, with brand stories and designer profiles in Vogue, Elle, InStyle, Tatler, Bazaar, and Town & Country, as well as newspapers such as The Financial Times, New York Times, and Wall Street Journal.
Holly Dunlap was twice nominated for the CFDA's prestigious Accessory Designer of The Year award, as well as many other respected industry awards for Accessory & Fashion Design. She was invited as a guest speaker at Harvard Business School on the topics of Entrepreneurship and Online Marketing. Holly's blog, Holly's Diary, was the first-ever widely read fashion blog.
Sun Capital shuttered the HOLLYWOULD business after the global financial crash of 2008, but still owns the HOLLYWOULD brand name.